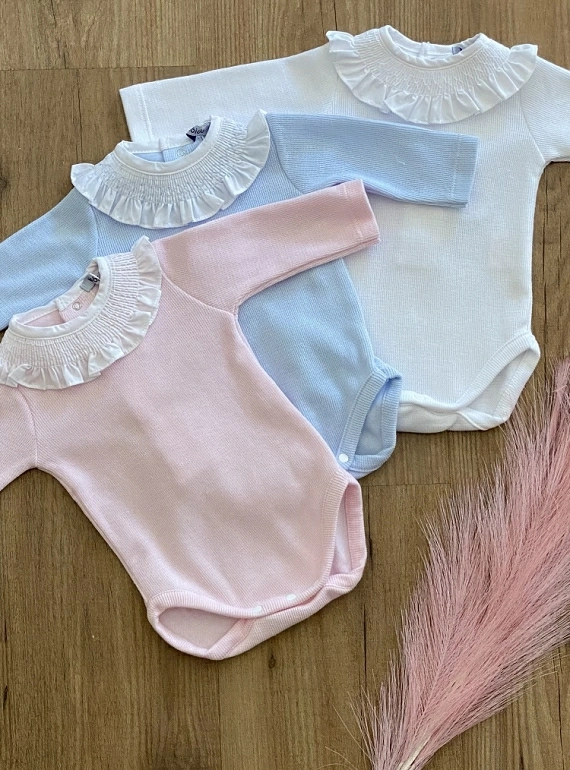 Babidú
100 x 100 cotton outer body with smock stitch.
Reference: 1449
DaysHoursMinSec
Size: 3 months - Colour: Pink
Ribbed bodysuit in three colors
New Autumn-Winter Collection
100 x 100 cotton. Made of string with pink, white or blue background with ruffled collar in white cambric with smock stitch embroidery.
It is perfect to be used as a body shirt or also used as a romper. Very nice and original.
Made in Spain